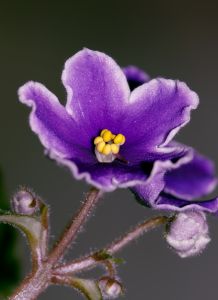 Here are the attributes of violet in Spectro-Chrome, according to "Let There Be Light" by Darius Dinshah:
Spleen builder and stimulant, area #6
Decreases muscular activity, including the heart muscles.
Lymphatic glands depressant, systemic front. Pancreas depressant, areas #8-18.
Decreases activity of the nervous systems (tranquilizer).
Promotes production of leucocytes, white (Violet) blood cells.